This is an open invitation to anyone who wants to have a great career and make lots of commissions...
WANTED

: Duracem Is Looking For Sales Executives To Join Our Company!
We are Duracem Coating Industries. Duracem was established in 2002 and we are one of the local leaders in the supply of dry-mixed cement products for building and construction industries. We focus on harnessing good manufacturing practices at good costs and constantly improving our quality.
We also have an extensive network of mutually beneficial smart partnerships in many countries like Vietnam, Cambodia, India, Sri Lanka, Indonesia, and more.
We are looking for a sales executive because we are planning on expanding into different markets and having a strong sales executive who can ensure a steady stream of sales for the company is exactly what we are looking for.
Why Work With Duracem? Here Are 4 Reasons...
Commissions that scales based on results

Here at Duracem, we acknowledge your efforts and dedication to us. That's why as your sales volume increases, your commission percentage from each sale also increases.

Opportunity to advance in your career

We also offer better opportunities for you to be able to advance in your career and grow as an individual as well.

A friendly, fun and encouraging work place

Come and join us at Duracem. We care about working hard and also having fun. We're a friendly group of people who work together to grow the company

You will get trainings and plenty of support

We provide product and sales trainings to all our new sales executive where you will learn about our products and you might also learn how to apply our products. We provide technical support to help you do your job better and make a name for yourself in this industry
Requirements
You have at least 2 to 3 years experience in hardware retail
You're confident that you can work alone and is comfortable to work in a team
You can take responsibility on handling the interest of our customers
You have your own transportation because you might be required to travel around to meet potential clients
You have a good command of English and Bahasa Melayu
You're proficient in Mandarin and Cantonese to communicate with some of our clients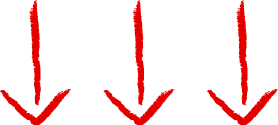 Join Our Sales Team -
Apply Now

:
Alternatively, you can email your CV to us at enquiry@DuracemGroup.com.
Q: I have experience in sales in retail but not in hardware. Can I still apply?
A: We do provide training in the products and sufficient technical support to allow to understand how to sell our products better so if you match the other criteria then you should apply and we can see whether you are a fit for us.
Q: I'm currently still working. can I still make the career switch?
A: Yes, you can still apply, short listed candidates will be notified for interview and we can discuss when is best for you to start.
Q: I still have more questions regarding the job position.
A: Sure. Drop us an email at enquiry@DuracemGroup.com.
© Duracem Coating Industries Sdn. Bhd. All Rights Reserved.
Lot 2772H, AL 220, Jalan Industri 12 , Kg Baru Sg Buloh, 47000 Selangor Darul Ehsan, Malaysia
Tel : +603 6140 2129 | Fax : +603 6140 3129 | Email : enquiry@DuracemGroup.com